WATER DAMAGE RESTORATION Atlanta, Georgia
Upbeat Restoration of Sandy Springs: The Most Sought After Water Damage Mitigation Atlanta Company
When you suffer from water damage, it is important to have a company that understands the scope of your needs and will be there for all stages. That's why Upbeat Restoration offers 24/7 service no matter what time of day that suits you best! We offer residential and commercial services with qualified experts in both fields available at any given moment.
If you need water damage restoration services in Atlanta, then look no further than Upbeat Restoration of Sandy Springs. You can rest easy knowing this company is most sought after for its excellence and expertise when it comes to restoring homes from Sandy Springs and all other environs in Atlanta GA.
At Upbeat Restoration of Sandy Springs, we offer the best services for all your water-damaged home or business needs. We can help with flood or storm damage restoration, water remediation, disaster restoration, upholstery cleaning, mold remediation, water damage repair, water damage cleanup, and water damage restoration service.
We are IICRC accredited and one of the few full service water mold fire restoration companies in town. Our highly trained staff members will provide an accurate estimate and timeline before starting work on-site, as well as follow-through after restoration is complete to make sure you are 100% satisfied!
Floods are a devastating force of nature, especially when they come at unexpected times and without warning. Flooding can happen to anyone. The first step we take in protecting your home or business after being affected by floods? Our restoration experts will handle all the necessary flood cleanup actions such as removing any damaged things and excess water right away. This will not only save you on costly restoration efforts but also helps limit other potential problems.
Next, we remove anything wet from its place of installation; this includes furniture that has been damaged beyond repair or disposal. Mold can grow when water is left sitting in a room for too long and cause serious health problems with allergens like mold spores contaminating your home's air quality (or worse). We start by removing these problematic items, so you don't end up with an expensive remediation bill. We will handle all these mold remediation process and mold cleanup so you will have nothing to worry!
When our restoration experts are done, your house or workplace will be a safe place to live in again. All chemical contaminants and residual moisture will be removed from the floorboards if there are any left behind. The cleanup process involves taking care not just about properly disposing of all chemicals but making sure no additional residue remains either underfoot or hidden beneath carpets. These chemicals pose their own set risks depending on how often you've been exposed before, which can make things worse by making people sicker than necessary.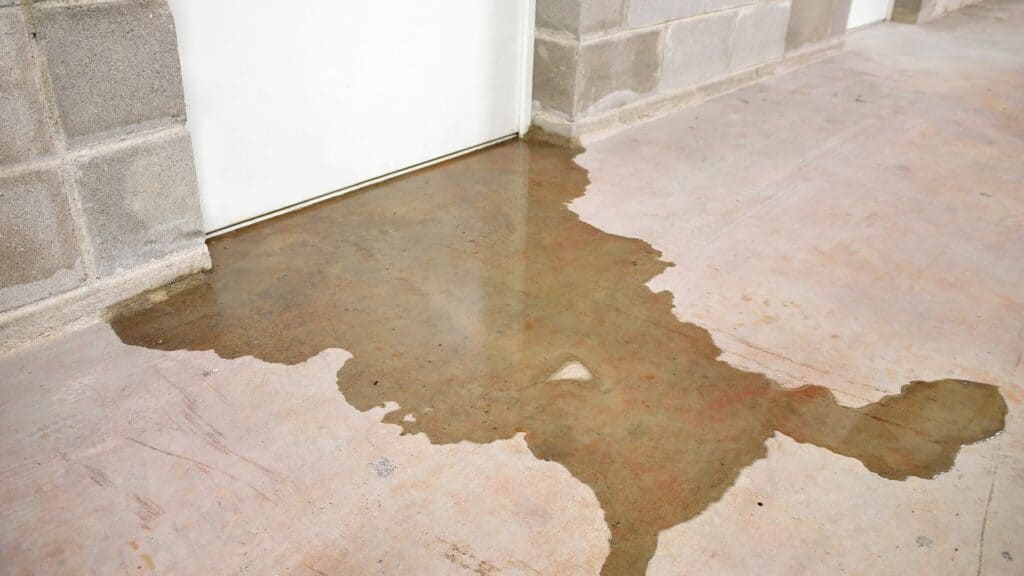 Water Remediation and Emergency Water Extraction Removal Services
The most devastating problem you can face as a homeowner or business owner is water damage. It will result in costly damages to your furnishings, home's structure, and office equipment. If left untreated, it could lead to mold damage too.
When you're in need of emergency water remediation services, Upbeat Restoration is available to help! Our team will arrive on-site quickly with certified experts who specialize in those services from your home or workplace so that it does not cause further structural damages and mold growth elsewhere within the structure. We will handle all the necessary water cleanup.
We have the expertise and know-how to back up our experience, which is extensive in water remediation techniques. In a few years of fieldwork, we've gained valuable insight into this complicated subject matter with vast potential for growth. When cleaning up after major spills or other environmental disasters, a lot goes on behind closed doors. So if you want an inside look at what really happens day-to-day, then give us a call!
Water Damage Restoration Services
No one likes to think about their home or commercial property being damaged by water. But when you're in the unfortunate situation of having major leaks, standing water caused by floods, or roofs that have sprung quite possibly leaky windows, it's best not just live with this problem – there is help available! Our team will dispatch professionals as soon as possible who will begin assessing your property for the water restoration process, structural damage, and leak detection, and determining what services are needed so we can provide an accurate estimate upfront before starting any work on site.
When you call Upbeat Restoration, our goal is to take care of every detail and make sure the job goes smoothly. We'll deal with all aspects from the beginning until after completion, so there are no worries for either party involved in this water damage restoration process.
Thinking of hiring water restoration companies? We are available 24 hours a day to help you with Atlanta water damage restoration. Our team will come in and solve the problem quickly while making sure it is done right by mitigating any loss for our customers' homes or property.
Our equipment has been specially designed with advanced features which extract moisture from fabrics while not leaving behind any residue; this way, we'll never harm anything valuable in your home or property.
After a thorough assessment and identification of the root cause, our experts will repair that source to prevent future occurrences. At Upbeat Restoration, we are committed to restoring your home or business back into pre-loss condition. We will do structural drying to remove excess moisture from wet materials. We can conduct minor repairs such as replacing drywall and installing new carpeting in addition to major renovations like mold removal service from walls before they dry out completely, so you don't have any more water mitigation problems.
Whether it is a roof leak, burst pipe, or an appliance supply line broken that requires water removal, we are prepared to handle water damage in your home or business, no matter the cause. We'll create the right plan of action for your situation then guide you through every repair stage as we work to restore your property. Using the latest technology, Upbeat Restoration experts will repair the damage quickly.
At Upbeat, we take extreme care with your content and know that you have invested in this property. We ensure every salvageable item is cleaned to be used again for business or another purpose, while any non-salvageable items are documented fully for insurance purposes.
Next, any salvageable areas exposed to the water damage will be deodorized and cleaned to remove odors. We also handle mold inspection, mold remediation, and mold removal to make sure that mold doesn't grow by removing materials that cannot be restored or recycled with other items on site.
Our cleaning services including water removal, sewage cleanup, and sewage backup are the best way to rejuvenate your home. We can take care of all your needs, from carpets and area rugs to hardwood floors. Upbeat Restoration also provides thorough cleanings such as floor maintenance (including vinyl), furniture polishing/cleaning upholstery fabric protection treatments like linens & clothing, electronics equipment washing including TVs, etc., deodorizing ventilation systems using natural scents without smell at full power and plastic surfaces treatment.
Apart from water damage, fire damage to a home is one of the most common problems a homeowner can face. Fire and smoke cause soot and stains on walls, ceilings, floors and woodwork. As a result, repairs for this type of damage must be done by professionals to ensure that the end results are clean and safe from contamination. We will help you get your place back to normal. We will extract and remove the water. Then we will make an inspection of the fire damage, smoke and soot. Based on our findings we will take appropriate measures such as chemical treatment, structural drying or removal of affected materials. We do this in order to save what can be saved from the house and to restore it to its pre-fire condition.
We can provide a professional carpet cleaning service that can keep your home or office looking neat and tidy without the hassle of regular maintenance.
Be it dust, dirt, pet hairs and more; it is difficult to remove these elements completely by doing some DIY or just vacuuming.
Our steam cleaning process can help to deep clean your carpet by extracting dirt particles, bacteria and other contaminants from the surfaces while killing germs along the way.
Our carpet restoration process consists of 4 steps:
Step 1: We assess the carpets to see what type of damage has occurred and determine an appropriate solution.
Step 2: We pre-treat the carpets with eco-friendly, biodegradable solutions that won't damage or discolor your carpets.
Step 3: We then use our steam cleaner to extract all debris from the fibers of your carpets using hot water extraction technology which is proven to be effective in removing bacteria and allergens.
Step 4: Lastly, we groom your carpets for a softer feel and so you don't have any residual materials on the surface when we are done.
We provide air duct cleaning services to make the air in your home and business healthier and fresher.
Dirty and clogged air ducts can cause poor air quality that can lead to breathing problems, allergies, asthma, and other respiratory issues.
Our services are designed to give you a clean-air environment in your home or office. We use advanced equipment and specialized tools to remove dust particles, dirt buildup, pet hair as well as other allergens from the ventilation system. We also monitor the system's performance regularly so that it runs efficiently throughout its life cycle.
Our cleaning process consists of 4 steps:
Step 1: Schedule an appointment with our specialists who will inspect your system thoroughly and advise the best solution.
Step 2: Our technicians vacuum each complete section of the air ducts along with all attached branch lines using powerful industrial-grade vacuums, utilizing negative pressure meaning no contamination during cleaning.
Step 3: We sanitize all surfaces with antimicrobial agents to effectively neutralize odors caused by mold spores, fungus, or bacteria present in the HVAC Systems.
Step 4: A final inspection is done for the completion of job satisfaction & we provide an honest opinion about any additional work needed in order to keep your unit running properly.
Unlike other companies who only provide basic services, our highly skilled professionals are trained specifically for this task & have years of experience in removing material from both commercial & residential duct systems while exhausting out bacteria & dust particles completely making sure that you get a fresh clean feeling every time you walk into your home or workplace.
Why Choose Upbeat Restoration of Sandy Springs
The power of a locally owned and operated company is that we are always close by to help you. We've been providing the Atlanta area with high-quality water damage services since, so call us for all your home or office needs.
For Atlanta's restoration services, we are available anytime or 247 emergency service, and we offer a guaranteed 30-minute quick response window. Our team will come in and solve the problem quickly while making sure it is done right by mitigating any loss for customers' homes or property.
For our exemplary water damages mitigation services, please visit us in Atlanta. Like the following neighborhoods:
Pittsburgh
Old Fourth Ward
Cascade Heights
Downtown Atlanta
Little Five Points
And other surrounding area.
30328, 31156, 30346, 31146, 30068
At Upbeat Restoration, we offer the best cleanup services for all your water damaged home or business needs. With fast response times and certified staff who are experts in restoration, you can count on us to help with any problem that arises from flood damage cleanup, water restoration and water damage.
From: Atlanta Downtown
Get on I-75 N/I-85 N from Auburn Ave NE and John Wesley Dobbs Ave NE
Head south-east on Auburn Ave NE towards Park Pl NE
Turn left onto Piedmont Ave NE
Turn right onto John Wesley Dobbs Ave NE
Turn left to merge onto I-75 N/I-85 N
Continue on I-75 N/I-85 N. Take GA-400 N to Abernathy Rd NE in Sandy Springs. Take exit 5 from US-19 N
Merge onto I-75 N/I-85 N
Use the left lanes to take exit 251B for I-85 N towards GA-400/Greenville
Continue onto I-85 N
Use the right 2 lanes to take exit 87 for GA-400 N towards Buckhead/Cumming
Continue onto GA-400 N
Continue onto GA-400 N/US-19 N
Keep right at the fork to continue towards US-19 N
Continue onto US-19 N
Use the 2nd from the right lane to take exit 5 for Abernathy Rd
Keep left at the fork to continue on Exit 5B
Continue on Abernathy Rd NE to your destination
Slight left onto Abernathy Rd NE
Turn right towards Roswell Rd
Turn right onto Roswell Rd
Arrive at:
Upbeat Restoration of Sandy Springs
6851 Roswell Rd
Atlanta, GA 30328, USA